14 How to sign apk with Pico system signature¶
Applicable Devices: G2 4K series/ Neo2 series/ Neo3 Pro
Limit of Signed APK: 3GB
Here are the steps to sign the app with Pico Online Tool:
Step1: Apply for an account

Please contact Pico technician for account and password.

Step2: Login Signature System

Open Pico online signature system ( http://ussign.picovr.com/login ), enter account and password to login. You will see "Signature List" after successful login.

Step3: Upload Signature Application

Click on "Upload File", enter the upload file interface; Click "Select File" to select the application to be signed;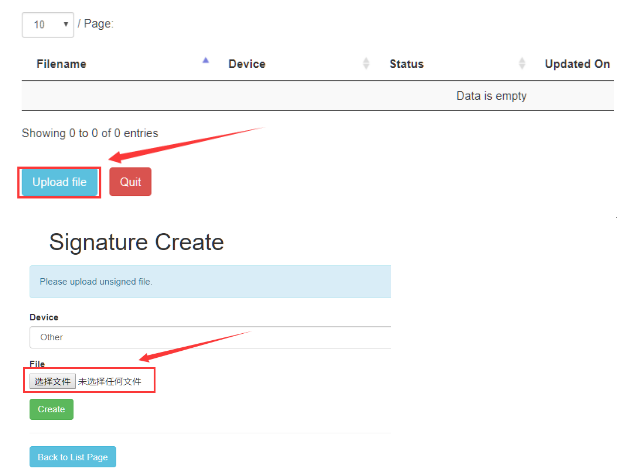 Step4: Select Device Type

Select expected "Device" option and then click "Create" button;

For G2 series / Neo 2 series, select "Default" for "Device" option.

For Neo 3 Pro, select "Pico Neo 3" for "Device" option.

Step5: View Signature Results

Click "Back to list page"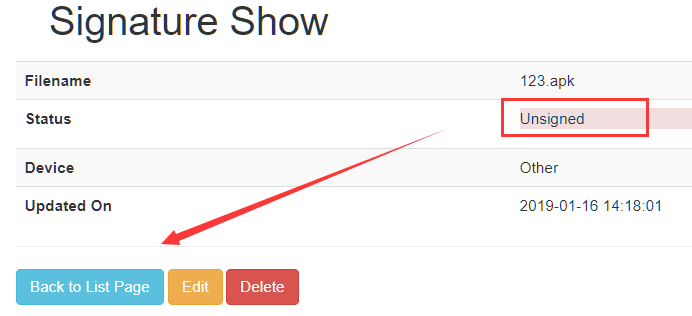 On the list page you can see the uploaded APK, and the status here is unsigned.

Step6: Get Signed APK

Normally in 5-10 minute system will complete signature automatically. Refresh list page, you can see the application signature status is "signed". Clicks"signed" to download signed APK.