3 Development Notes¶
3.2 Android Manifest file¶
Add necessary configuration
<meta-data android:name="pvr.app.type" android:value="vr" />
3.3 Recommended SDK configuration¶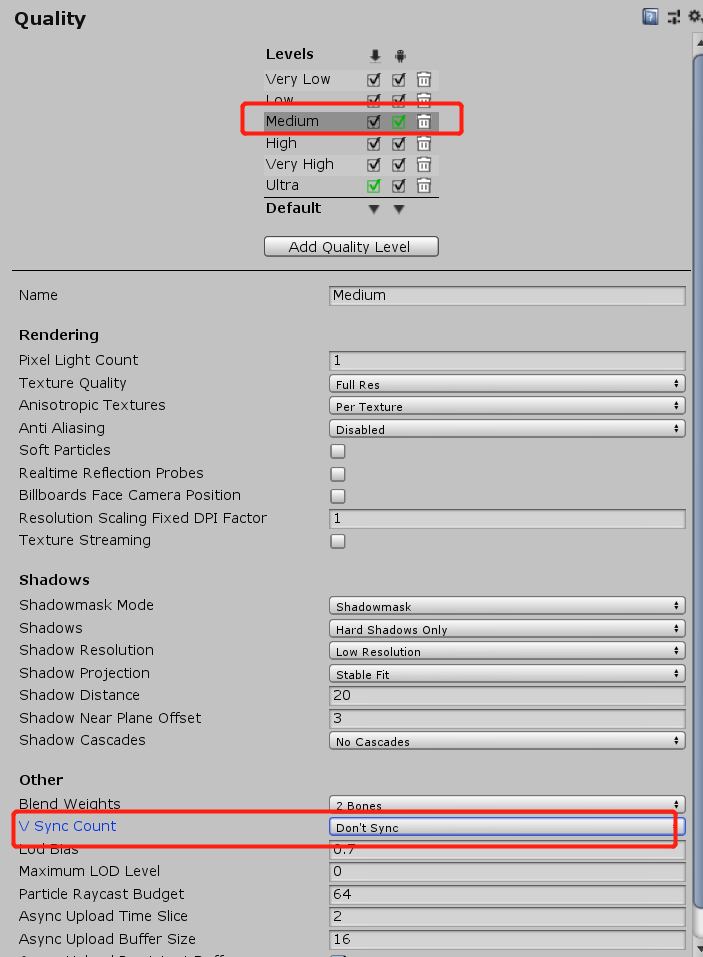 Fig 3.1 Detect V Sync Count
3.4 Known issues¶
When Unity Stencil Buffer is used in conjunction with Linear Space, there is a black screen problem on Neo 3.
When using the Scene Quick Preview Tool, if the compiler reports error :"BeginLayoutGroup must be called first".This is a known issue and should not affect regular usage.
PassThrough is not supported in the Vulkan API.
When RT scale is set over 1.5, it may come to flashing monocolour (black/white) frame or stuck frame of the scene when launching the application.
When RT scale is set over 1.5 and uses Vulkan, there will be a stuck after triggering play boundary in the application.
When using URP, Linear color space and Multiview together in Unity 2021.2.3, there is a black screen problem.
When using Vulkan and Multipass together in the version after Unity2020.3.13, the built apk will crash when the screen is turned on and off continuously.
When using Vulkan, the MRC function and Linear Color Space cannot be used at the same time.