3 Development notes¶
3.2 Android Manifest Document¶
Special meta-data needs to be added; otherwise, an exception will be displayed::
<meta-data

 

android:name=

" pvr.app.type "

 

android:value=

"vr"

/>




<meta-data

 

android:name=

" pvr.display.orientation "

 

android:value=

"180"

/>



All activity that needs to be displayed needs to inherited from
com

.

unity3d

.

player

.

UnityPlayerNativeActivityPico



Add the necessary permissions
<!--The following permissions are required-->




<!--For SDK basic APIs-->




<uses-permission

 

android:name=

"android.permission.READ_EXTERNAL_STORAGE"

 

/>





<!--The following permissions are optional-->




<!--Required by Globin series controller APIs, optional if the app targeting Neo 2 and Neo 3 series-->




<uses-permission

 

android:name=

"android.permission.BLUETOOTH"

 

/>




<uses-permission

 

android:name=

"android.permission.BLUETOOTH_ADMIN"

 

/>




<uses-permission

 

android:name=

"android.permission.INJECT_EVENTS"

 

/>





<!--Payment-->




<uses-permission

 

android:name=

"android.permission.INTERNET"

 

/>




<uses-permission

 

android:name=

"android.permission.ACCESS_NETWORK_STATE"

 

/>





<!--Vibrate-->




<uses-permission

 

android:name=

"android.permission.VIBRATE"

/>





<!--Set screen brightness -->




<uses-permission

 

android:name=

"android.permission.WRITE_SETTINGS"

 

/>





<!--Change language-->




<uses-permission

 

android:name=

"android.permission.CHANGE_CONFIGURATION"

 

/>



3.3 Recommended SDK Configuration¶
For Color Space, Gamma and Linear are both supported.
If Linear is selected, then Blit Type needs to be set as "Never", otherwise Unity will create a buffer unrelated to the display, which will cause some display errors when the build is run.
If Gamma is selected , you can select Never or Always in Blit Type.

Figure 3.1 Setting of Blit Type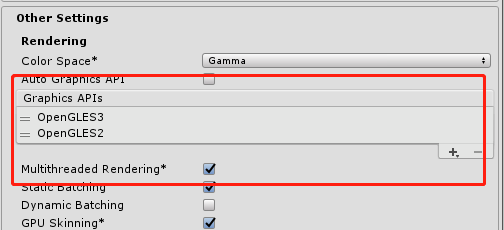 Figure 3.2 Setting of rendering
In Default Orientation under Unity Player Setting, select Landscape Left (Required)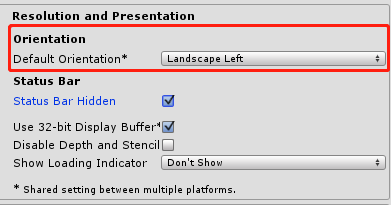 Figure 3.3 Setting of Default Orientation
Check the setting of V Sync Count, and the specific steps are as follows: Enter Edit>Project Settings>Quality,Medium and apply settings pictured below under Levels, and ensure that V Sync Count under Other is Don't Sync (Required):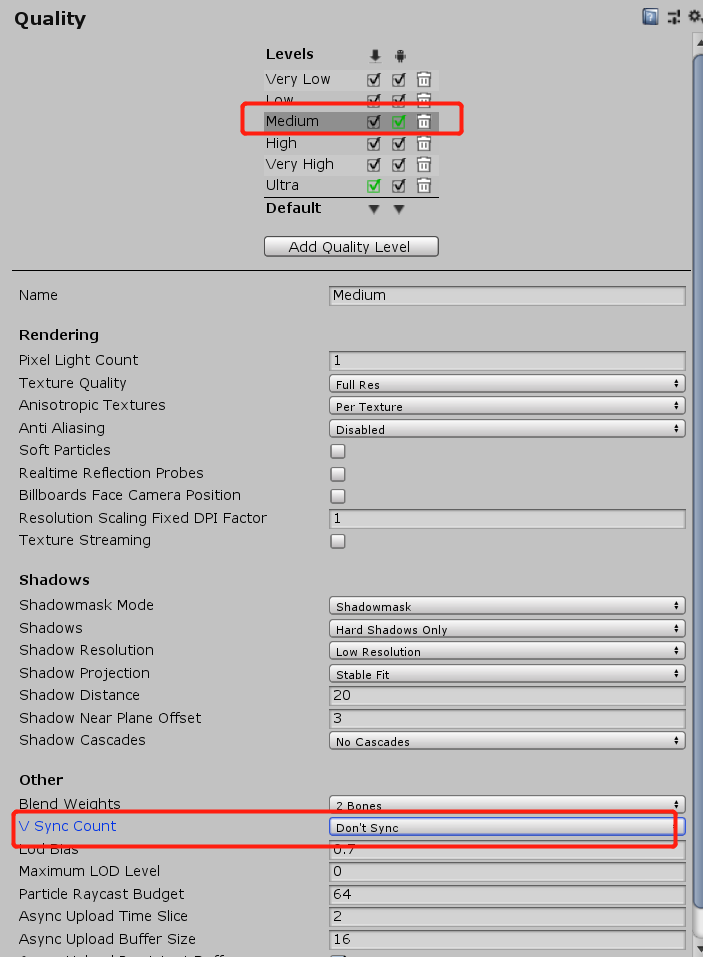 Figure 3.4 Set V Sync Count to Don't Sync
Requirements for setting API level:

Minimum API Level: 23 - 27

Target API Level: 27 is recommended. See chapter 2.2 for details.

Figure 3.5 Setting API Level